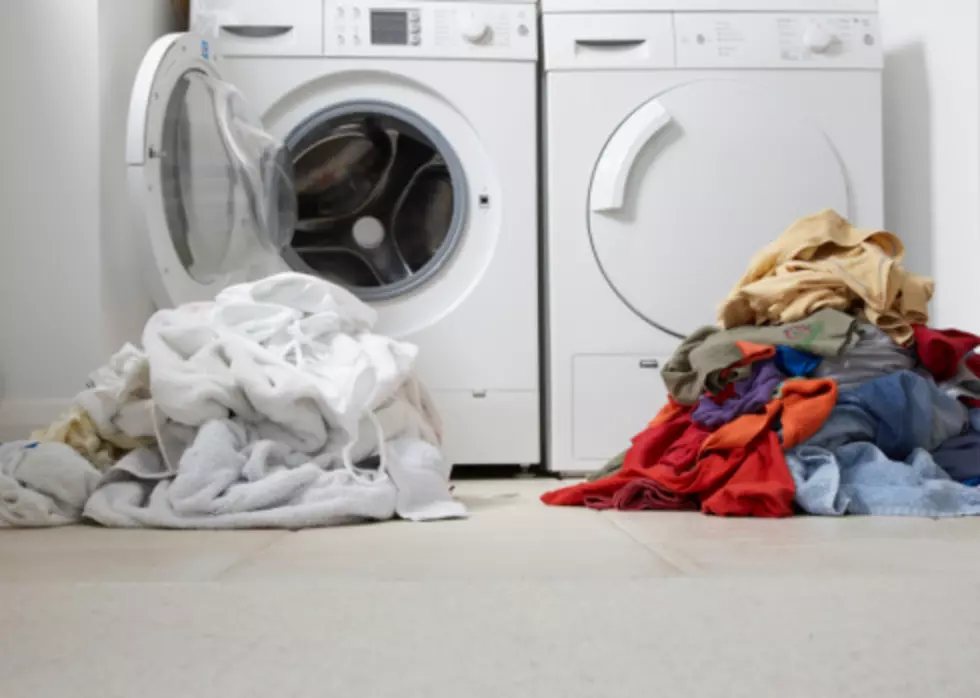 Do You Wash New Clothing Before Wearing?
Martin Poole
Is this something that you do?
It's Wednesday and here on the Wakin' Up with CJ and Jess Show we put aside some time every Wednesday to tackle some of your biggest issues in life. We call it "We Gotcha Wednesday" and every week we pick one of the emails that we have received from a fan of the show that's looking for some advice with something going on in their life.
Some weeks the issues are extremely serious, other weeks not so much, like this weeks question. It comes from Naomi, who wrote to us about an issue she has with her husband and his laundry etiquette. She wrote..
"Guys please help me get this through my husbands thick skull. This convo took up most of our dinner time talk the last few nights and I thought why not ask our fav morning friends. It is beyond gross to not wash any new clothes that he buys. You have to wash everything at least one time before you wear it, right? I mean he goes and buys new underwear and just opens the package and puts them on. EWWWW, just awful. He says that I'm nuts. He says, the come in a sealed package so it's not like someone else put them on. Can you help me win this argument? Pretty please!!!"
I'm sorry Naomi, but I have to agree with your hubby. I also never ever wash any of the stuff that comes in a sealed package and honestly if I go out and buy a new shirt or jeans, most times I just wear them and wash them after I wear them at least once. So I guess I also have a thick skull. LOL!
What do you guys think? Do You Wash New Clothing Before Wearing? Call the show at 845-473-9431 or leave us a comment on Facebook.
Read more:
BONUS VIDEO
More From Hudson Valley Post