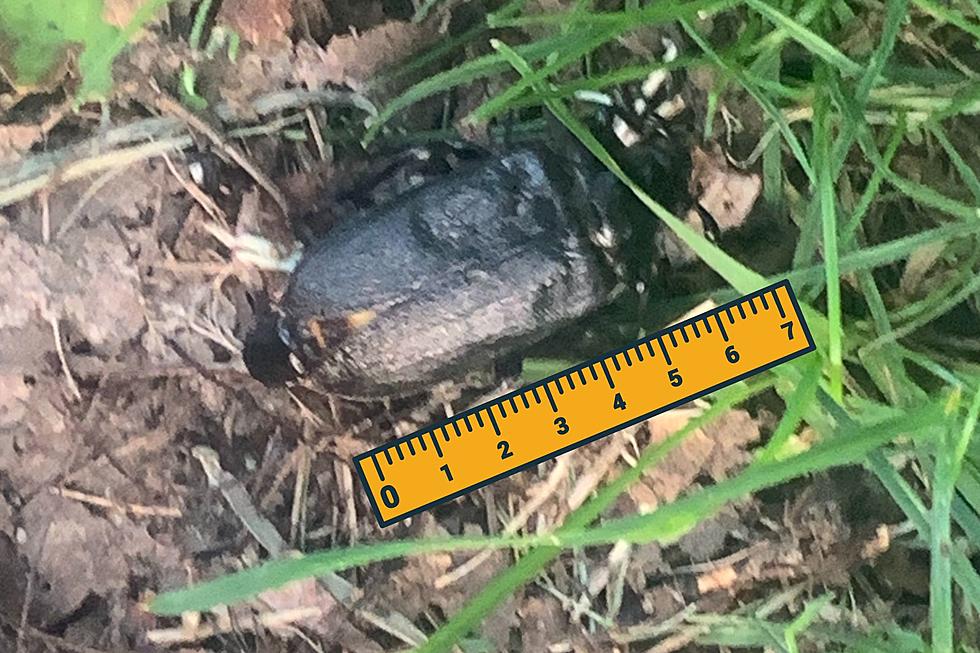 Shockingly Large Bug Found on Walking Path in Dutchess County
A.Camilleri/Canva
Have you ever seen a bug this big before?

I go on a lot of walks/hikes and seeing bugs has never really bothered me. I'm always that person in the room who will get rid of them when nobody wants to and I always try to just let them be and do their thing. I was on a walk the other night and I had to stop for a second to answer an e-mail and it just shows you that you should not be working and walking at the same time.
I answered the email, felt something funny on my foot and all of a sudden saw this HUGE bug go across my shoe. When I mean HUGE I mean it was the width of four quarters side by side and I have never seen a bug this big before. It stopped me in my tracks and I couldn't help but stare at it for a while. I kept thinking what kind of bug is this? The bug is pictured below and you might know more about it compared to me. I thought it was a beetle at first, but I have never seen a beetle get even half of that size. In fact, I have never seen any bug that size before. It was like a bug on steroids was roaming around and I've been having a hard time figuring out what kind it is.
Do you know what kind of bug this is? Have you seen something similar before? Have you seen more crazy big bugs in the area? Share your answers with us on the station app.
How about we change to something a little less icky....here's how to be your own landlord and an amazing home that's for sale around here:
Be Your Own Landlord in This 13 Bedroom Building in Sullivan County
Garrison House
More From Hudson Valley Post