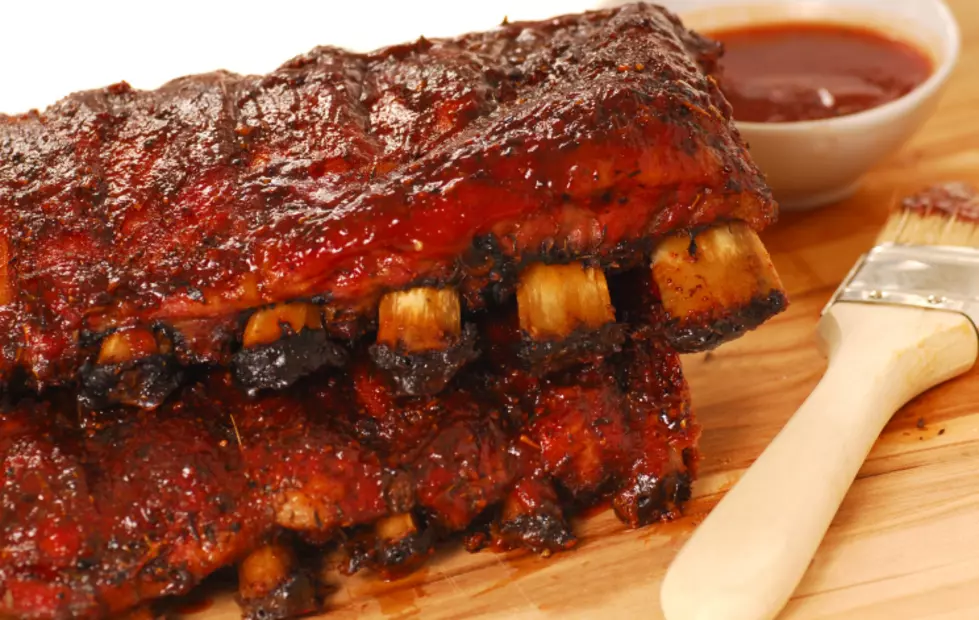 Boston Market Will Offer Baby Back Rib Bouquets For Valentine's Day
These bouquets are getting ridiculous. First it was pickles, then breadsticks, and now ribs? Well, if you want to ditch the flowers and get something more nontraditional, Boston Market might have something for your sweetheart.
This Valentine's Day only, Boston Market will offer their Baby Back Ribs bouquet arrangement. Actually, Thrillist says it's officially known as the Bae-by Back Ribs, but we don't feel you need that sort of embarrassment. The bouquets will be available nationwide at all the chain's locations.
It will cost you $29.99 for this big, greasy mess of a gift that will probably drip all over your spouse or significant other anyway. But if they're up for the challenge, why not? You could always do worse. What could go wrong? They'll never talk to you again? If you give your valentine a bunch of ribs this Friday then that's probably what will happen.
If you're feeling daring, Boston Market has local locations in Fishkill, Middletown, Mt. Kisco, and Danbury, CT.
Read more:
BONUS VIDEO
More From Hudson Valley Post