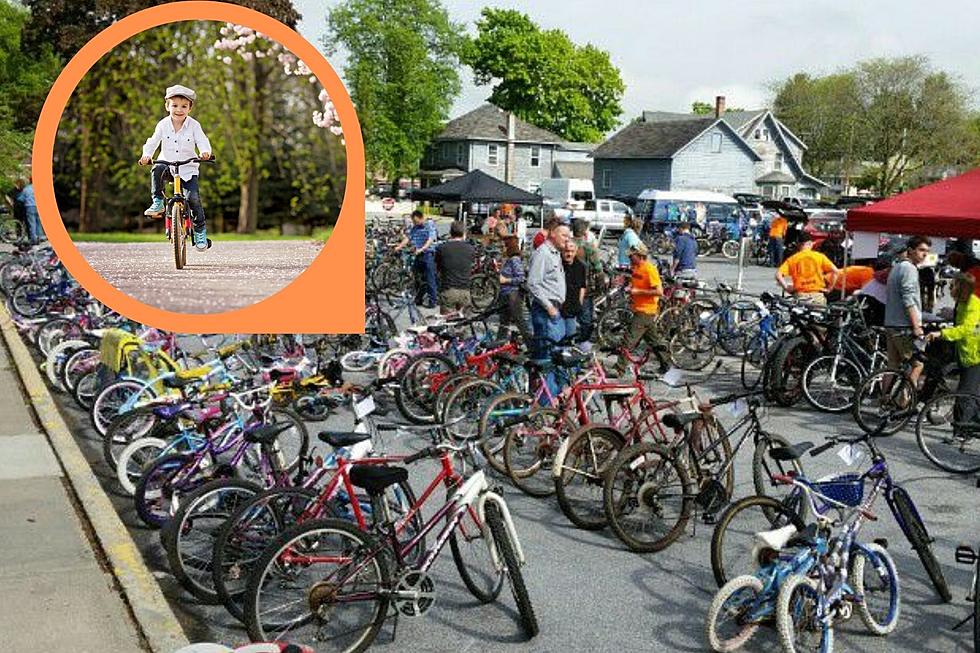 The Best Bike Swap is Planned for May in New Paltz, NY
PC: Canva / New Paltz Bike Swap via Facebook / tatyana_tomsickova via TSM library
I don't exactly remember where my parents go my first bike, but I can tell you that it wasn't new and it most likely came from a take it or leave it pile. I can tell you it was a great bike. It had a banana seat and handlebars with plastic tassels. It didn't matter that it wasn't new, all that mattered was I had a bike.
After that first bike, most of my others were not as memorable and at one point, I was even riding my Mom's bike. I never actually saw my Mom ride her bike which is why I probably felt I could use it for my first official on the books get a social security card job, which was being a paper delivery person for the Tacoma News Tribune.
Annual Bike Swap in New Paltz, NY
My last big significant bike purchase was in 1990. My first husband loved to ride bikes so I spent about $600 to get a bike I could ride to keep up with him. I still have that bike but to be honest, I haven't ridden it in years. It probably needs a lot of service at this point but something tells me if I took it to the New Paltz Bike Swap on May 7th someone would snap it up. I probably need a bike that is more age-friendly.
New Location for Bike Swap Set for May 2022 in New Paltz, NY
I would say if you are looking for a new bike or looking to get rid of your old one the New Paltz Bike Swap at its new 2022 location might be the place to do it. According to their event post:
There will be lots of used bikes for sale. And be sure to bring bikes and bike gear you'd like to sell. Club volunteers will help you price items and the bike club takes 20% as our fund raiser. (New Platz Bike Swap via Facebook Event)
The 2022 New Paltz Bike Swap will be held on Saturday, May 7th from 10 AM to 2 PM at the New Paltz Community Center (3 Veteran's Drive, New Paltz, NY)
The Walkway Over the Hudson in Poughkeepsie, NY is a Great Bike Ride
LOOK: Stunning Walkway Over the Hudson Photos
Tips for Visiting the Walkway Over the Hudson in Highland and Poughkeepsie, NY
Tips For Going To the Walkway Over the Hudson
Hudson Valley Trails that Might work for Biking
The 25 Absolute Best Hikes in the Hudson Valley
We've compiled a list of the 25 best hikes in the Hudson Valley. All of the hikes are of varying difficulties and lengths, so no matter your skill level or amount of time you have available there is a hike for you here.
More From Hudson Valley Post