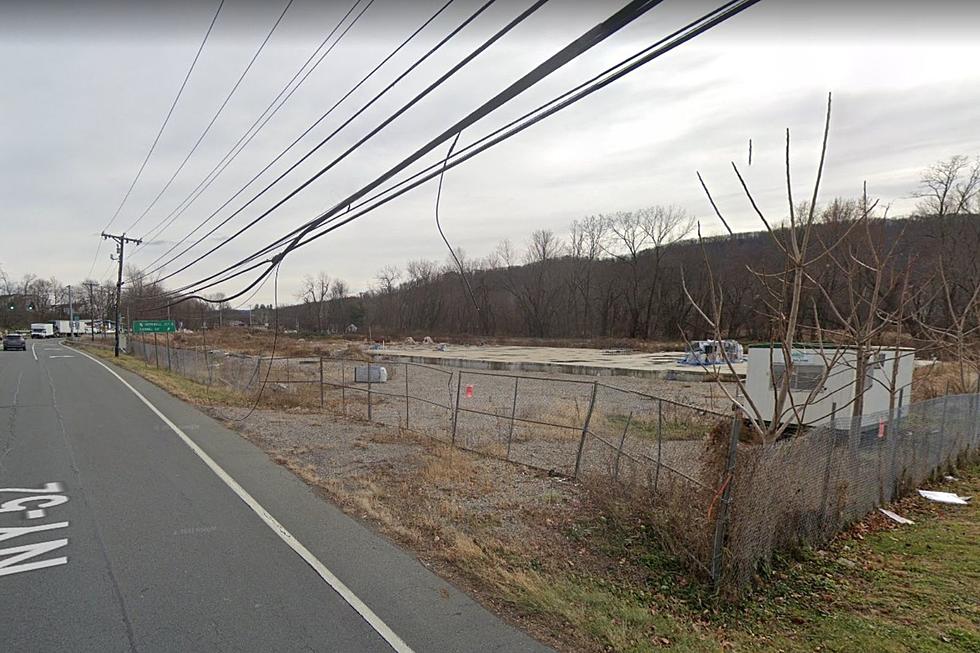 Abandoned Construction Site in Fishkill Should be 'Fixed' This Year
Google Maps
It seems like all the complaining we've done over the last few weeks has FINALLY had a positive result in Fishkill, NY.
Earlier this year we shared how much it was bothering residents in the Fishkill area of Dutchess County that one specific construction site has been sitting dormant with no work being done for years.
Route 52 & 82 in Fishkill
The construction site above has been the target of frustration for drivers and residents in the area because it's been sitting abandoned for way too long. Thanks to the work of fans, we figured out that when construction started years ago the original plan was to have a new self-storage facility at the site. According to numerous emails we've received those plans went sideways after the developer of the property allegedly ran into financial problems back in 2020 when the COVID-19 pandemic began.
Since then the site has sat abandoned and frankly makes the area in Fishkill look awful. Many residents tried everything they could to get Fishkill to force the owner of the property to fix it ASAP and according to News 12, it sounds like things are starting to happen.
Nuisance Law Forces Owner to Start Work Again in Fishkill, NY
Earlier this month News 12 contacted us to let us know that after reading our article about the construction site they began looking into what is being done to fix it. They told us that the Town of Fishkill town supervisor Ozzy Albra has said that the town has done something to try and "motivate the property owners to do something about it".
Albra said that the town has taken advantage of a nuisance law that's been on the books in Fishkill for the last 10 years. The way the nuisance law works is simple, the town will have the "nuisance" property cleaned up and they bill the owner of the property for it. According to Albra, that's exactly what the town has done and since the property has changed ownership, the new owners have begun clean-up and have discussed with the town future plans at the site.
Storage Facility
The new owners have informed the town that their plans are similar to the original self-storage facility plans for the site but are working with the town to possibly make the site facade match the surrounding area a bit better. The new self-storage facility is scheduled to be completed by the end of the year.
7 Highly-Rated and Affordable Hotels in Fishkill, NY
This list is comprised of highly-rated hotels in Fishkill, New York, according to Google whose base price I found was lower than $150 a night.
8 Best Easter Brunches Near Fishkill, New York, According to Yelp
These Hudson Valley, New York restaurants were recommended by Yelp as some of the best places for Easter brunch around Fishkill. Grab your family and celebrate!
More From Hudson Valley Post