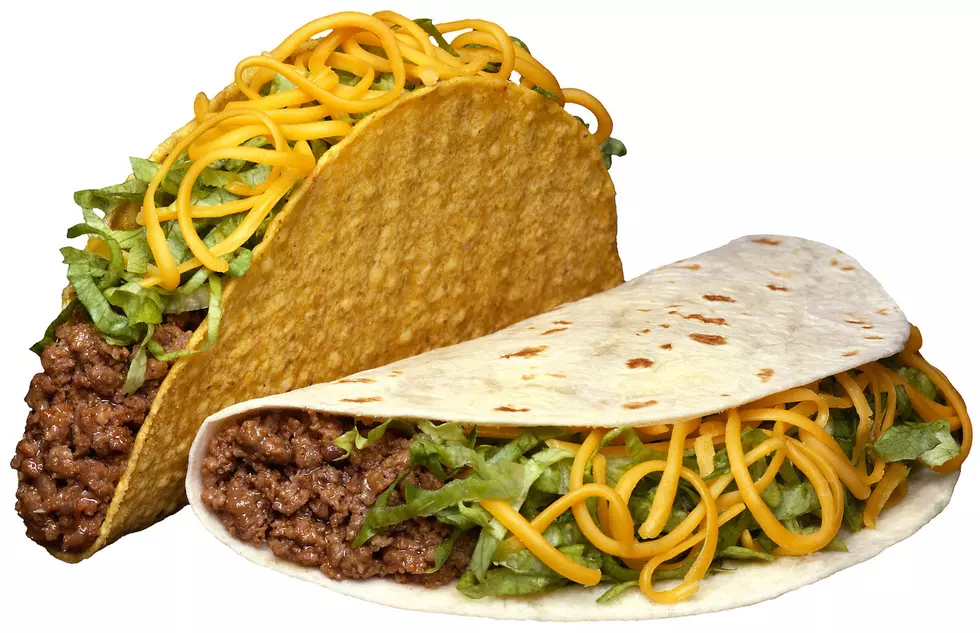 A Stolen World Series Base Means a Free Taco For You
Brand X Pictures
Once again Taco Bell has teamed up with Major League Baseball for the "Steal a Base, Steal a Taco" promotion. If one of the players in the 2019 World Series steals a base, you can get one free Doritos Locos Taco.
So, it happened. In game one of the World Series 2019 the Washington Nationals versus the Houston Astros, Who do you thank for your free Doritos Locos Taco? Trea Turner from the Nat's.
How do you go about getting your tasty taco? Head into any participating Taco Bell on October 30, 2019 between the hours of 2 PM and 6 PM. If you have the Taco Bell app, you can pretty much get your free taco any time that you would like to have it. No app, then you have to go get your taco on 10/30/2019.
There is a limit of one taco per person, regardless of how many bases were stolen. For more details on getting your free taco, click here. For more information on how the "Steal a Base, Steal a Taco" promotion, click here. 
Best of luck to both teams who are competing in this years World Series of Baseball,  but the real winners? The public for getting a free taco.
Read more:
BONUS VIDEO
More From Hudson Valley Post