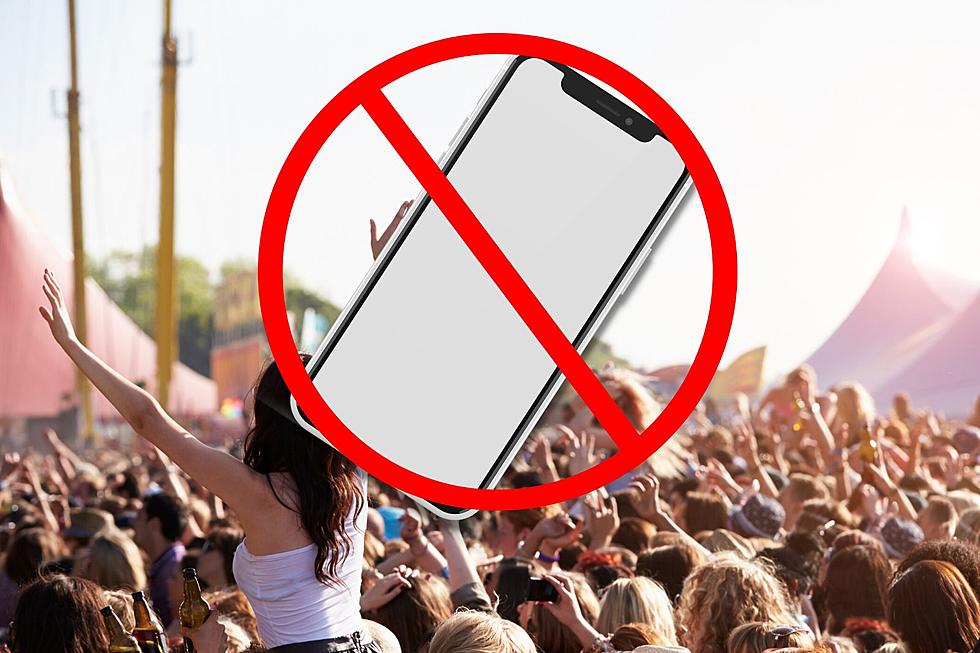 Unique Phone-Free Music Festival Returning to the Hudson Valley
Monkey Business Images via Canva
Every year, more and more music festivals pop up all across the country. The most recent, however, does things a little differently.
The Hudson Valley isn't immune to the music festival boom. Brand new events like the Cave Mountain Catskills Music Festival in Windham, NY and the Catbird Music Festival in Bethel, NY are just some of the new editions. A very special festival in Greene County, NY that's returning for a second year is using a unique approach.
2023 Over Yondr Festival in Greenville, NY
The Over Yondr Festival, held in Greenville, NY just announced their lineup for 2023 (below). Held June 16th-June 18th, the festival urges attendees to live in the moment of the weekend by making their experience entirely phone-free. Here's how it works.
What "Phone-Free" Means at the Over Yondr Festival
The festival's namesake, Yondr, is a company that provides "phone-free spaces for artists, educators, organizations and individuals". They use specialized pouches that prevents phone access in predetermined areas like concert venues, museums, and schools. From festival organizers:
At Over Yondr Festival, all phones will be secured in Yondr pouches that will remain in attendees' own possession throughout the weekend. While the event is meant to serve as a rare opportunity to disconnect from modern
technology, there will be designated phone-use areas where attendees will be able to access their device as needed
The goal is to create "a festival where people can revel in the fun and freedom of live music in a beautiful setting – without the constant pull of technology". Here's who you can expect this year.
Over Yondr Festival 2023 Lineup in Greenville, NY
Only 400 passes will be available for the 2023 Over Yondr Festival that features headliners U.S. Girls, Madison McFerrin, and Melt. Other performers include Kweku Collins, Kate Davis, Miss Grit, Jeremy & The Harlequins, Kendra McKinley, Charlie Sztyk + Seamstress, Camp Saint Helene, Eugene Tyler Band, Cyote, Moonrockam, and 30 Rack.

Vendors will be on-site at the festival, but attendees are also welcome to bring their own food. Friday and Saturday are 18+, however Sunday is open to all all-ages. Learn more and buy tickets here.
2023 Rock + Metal Music Festival Guide
See what big rock and metal festivals are coming up in 2023!
2023 Country Music Festivals Guide
Enjoy an updated list of country music's best festivals, across America, Canada, Great Britain and more. This list of 2023 country fests will be updated to reflect postponements, cancelations or lineup adjustments.
More From Hudson Valley Post