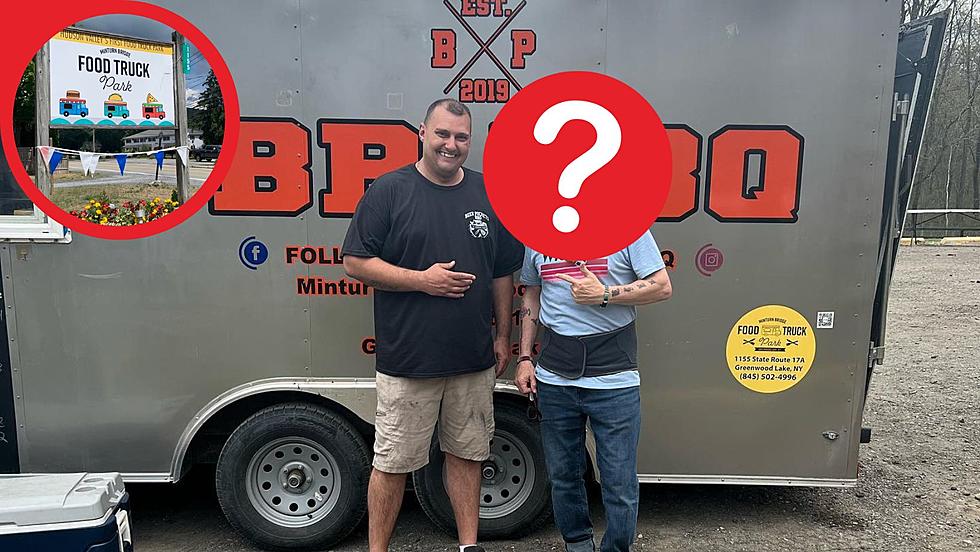 Which Baldwin Brother Was Spotted Enjoying BBQ in Greenwood Lake, NY Over the Weekend?
Beer Pockets BBQ, Facebook
A familiar face got to enjoy delicious bbq from a Hudson Valley food truck over the weekend.
Yes, we know. The Hudson Valley is a popular hot spot for celebrities to come and escape the hustle and bustle of Hollywood life and at this point, we're kind of used to the 'celeb spottings' in the region.
However, it's still pretty cool when celebrities support local businesses.
Baldwin Brother Enjoys Hudson Valley BBQ
Beer Pocket BBQ was at a private event at the Minturn Bridge Food Truck Park in Greenwood Lake over the weekend when a familiar face sauntered up to their truck.
In a social media post, the Orange County BBQ spot shared that actor Stephen Baldwin stopped by and took pictures with the staff. Beer Pocket BBQ writes:
WHAT A DAY!! My gosh I'm going fan crazy over here  @stephenbaldwin7 You made our day!! The crew went crazy seeing you and I am so Thankful we got to feed you! Ugh wish I was there but, Words can't begin to express how incredibly blessed I feel today!
And added these photos of Baldwin with the staff:
What was Stephen Baldwin doing in the area? Well, it's rumored that the actor lives in the area. Back in 2018 Baldwin's daughter Hailey and her new fiance, you might have heard of him, Justin Bieber were visiting and made a stop at Natures Pantry in New Windsor. 
Baldwin Family Drama
Stephen's brother Alec Baldwin has been battling legal troubles ever since an accidental shooting on the set of the film Rust. Alec accidentally shot and killed cinematographer Halyna Hutchins and for the last few months has been facing numerous lawsuits filed by Hutchins's family.
Baldwin's daughter Hailey, who is now married to pop superstar Justin Bieber, made headlines earlier this year for all the wrong reasons. Hailey was accused of making fun of her husband's ex, singer/actress, Selena Gomez. Many dubbed Baldwin a bully and the beef caused her to lose almost 1 million followers on Instagram, while Gomez gained a new following.
Speaking of beef...there are a ton of local Hudson Valley food trucks serving up beef that won't get you canceled on social media. Take a look below:
Hudson Valley Food Trucks and What They Offer
21 Places You Might Run into a Celebrity in The Hudson Valley
Hollywood on The Hudson is real! It seems like there's a new celebrity sighting in the Hudson Valley. Here are a few of the hot spots that you may run into a celeb while walking around town.
Max's Melts Food Truck Finds Permanent Home in Poughkeepsie, NY
The Veteran owned food truck serves up gourmet grilled cheese sandwiches with a twist and tots!
More From Hudson Valley Post