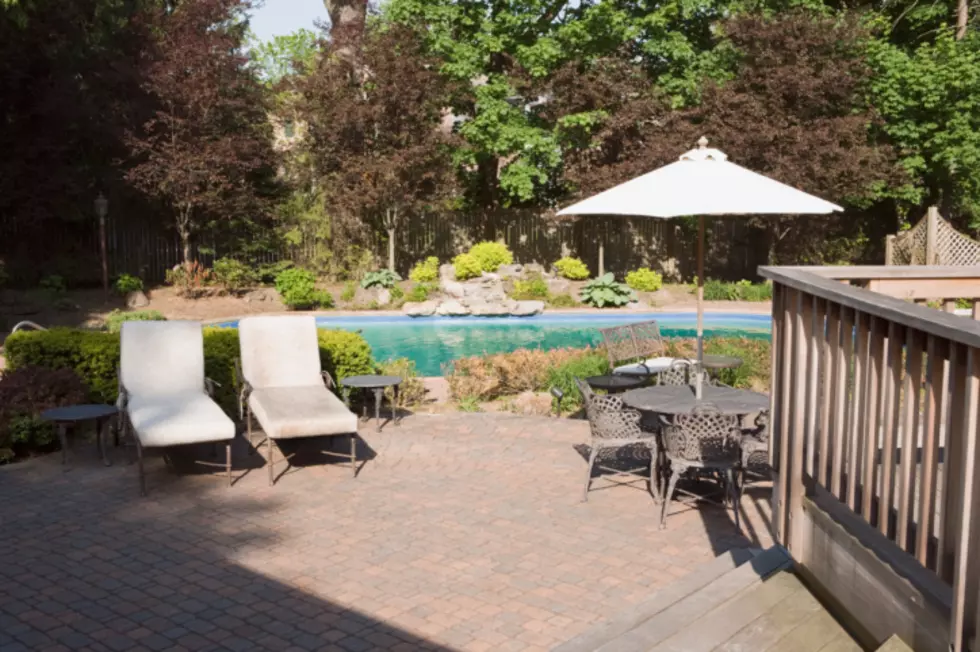 Rent a Private Pool in The Hudson Valley By the Hour
Jupiterimages
Would you pay $40 an hour to swim in a stanger's pool? Would you charge others to swim in yours?
Do you want to make a few extra bucks by renting out you pool to complete strangers? I guess there's an app for that now.
Though we're getting closer and closer to the fall season the weather continues to be miserably hot in the Hudson Valley. I don't recall it being this hot in the Hudson Valley in my 5 years if living here. Even at night there seems to be no relief of cooler temperatures.
If you're looking to cool off this summer there's an app that has found a clever way for pool owners to make a few extra dollars but some Hudson Valley residents are questioning its legality in the state of New York.
Swimply supposedly compiles local and private pools that are available for rent by the hour in your area and there are actually a few or rent here in the Hudson Valley. Is this sanitary and is this legal?
If you can or do decide to use someone's pool you should know that the CDC offers a list of considerations when using an outdoor pool.

Enter your number to get our free mobile app
Read more:
READ MORE: Hudson Valley's Most Romantic Hike + 3 More Breathtaking Trails
More From Hudson Valley Post