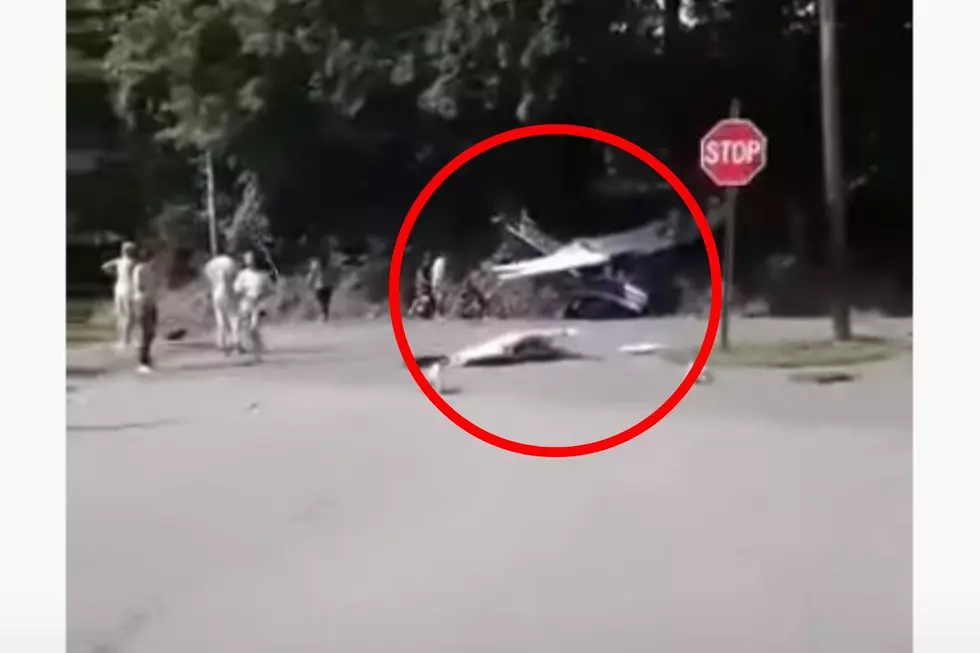 Did a Small Plane Makes Emergency Landing on Ulster County Road?
Daily Freeman/Youtube
Reports are saying that a small plane went down early Sunday in Ulster County.
Just about every day depending on where you live in the Hudson Valley, if you look up the odds say that it's likely you will see a small plane flying over. Living in Dutchess County and driving to Wappinger Falls from Poughkeepsie often, I can say I see one almost every day. Thankfully I can say that I've never witnessed one having to make an emergency landing, but that's not the case for some folks in Ellenville.
Plane Crash in Ellenville
A small plane had to make an emergency landing on Park Street on Sunday morning according to the Daily Freeman. The cause of the emergency landing is unclear at this time but reports are saying that the small airplane just missed several houses and vehicles and came to rest after it crashed into an embankment.
Ellenville Mayor Jeff Kaplan told the Freeman that the emergency landing happened around 9 a.m. when the plane, for unknown reasons skidded down the length of Park Street. Kaplan said the street where the plane touched down is normally a busy residential street where kids can often be seen out playing. Kaplan also said that the plane narrowly missed pulling overhanging wires down onto the street.
No Serious Injuries Were Reported
Mayor Kaplan said the unidentified pilot and passenger on the plane did get themselves out of the plane and were taken to the nearest hospital for treatment for injuries that did not appear to be serious.
Kaplan had nothing but praise for the pilot saying, "They did a massive landing job"! As far as where the plane was coming from, or where it was going, Kaplen said, "I assume he was trying to land or had taken off from Resnick Airport." Resnick Airport is close by in the town of Wawarsing.
Once details are released about what happened and the condition o the pilot and passenger we will update this article.

Abandoned Nevele Resort, Ellenville, New York
WARNING: Under no circumstances should you enter this property. By doing so you risk bodily harm and/or prosecution for trespassing on private property.
Hudson Valley Hottest Jobs
Worst jobs to have when it's hot outside.
More From Hudson Valley Post