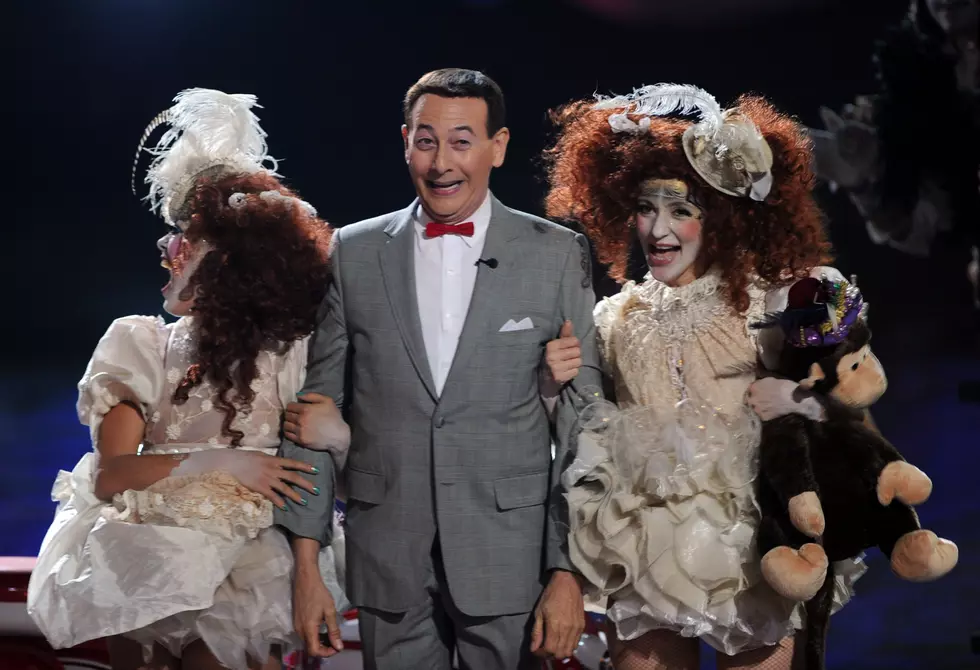 Pee-wee's Big Adventure Returns with 20 Tour Dates
Getty Images
It has been 35 years since a boy went on his big adventure looking for his bike. Apparently, the adventure cannot be stopped. Paul Reubens "Pee-wee Herman" is bringing the movie and him back to select locations across the US. In addition to regular seats at the shows, fans have the option of selecting one of three VIP packages, which include a ticket to the show, VIP laminate and gift.
One Premium Reserved Ticket to the Show
Access to a super exclusive backstage mingle with Paul
One (1) Individual photo opportunity with Paul
One (1) VIP access laminate
One (1) Super secret VIP gift item
One (1) print, signed by Paul
The current prices for just reserved tickets to the show are going for $39-70 through ticketmaster.com. Here are the dates for the tour:
Feb. 14 Portland, OR
Feb. 15 Seattle, WA
Feb. 21 Denver, CO
Feb. 22 Salt Lake City, UT
Feb. 27 Los Angeles, CA
Feb. 28 San Francisco, CA
Feb. 29 San Diego, CA
Mar. 05 San Antonio, TX
Mar. 06 Austin, TX
Mar. 08 Dallas, TX
Mar. 12 Atlanta, GA
Mar. 13 Tampa, FL
Mar. 14 Coral Springs, FL
Mar. 20 Chicago, IL
Mar. 21 Minneapolis, MN
Mar. 22 Detroit, MI
Mar. 26 New York, NY Beacon Theatre
Mar. 27 Philadelphia, PA
Mar. 28 Boston, MA
Mar. 29 Washington, DC
Will you go to see Paul Reubens on is Pee-wee Adventure tour? Or will you stay home and watch the movie at home?
Read more:
BONUS VIDEO
More From Hudson Valley Post