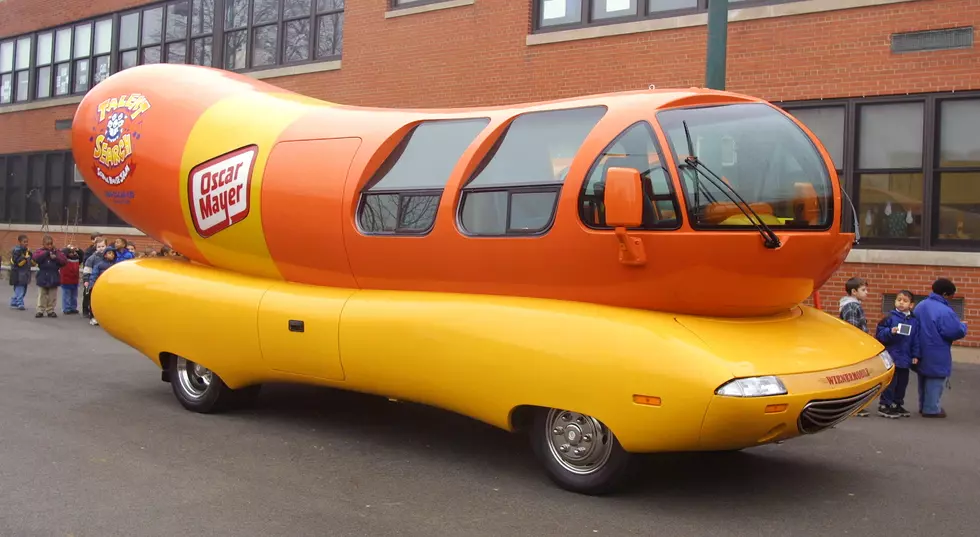 Oscar Mayer is Looking For Some Good Wieners (Drivers That Is)
(Photo by Tim Boyle/Getty Images)
Do you have "Hot Dog" dreams? Think that you want a job for one year, where you get to travel the United States and make tons of people happy, just by driving down the road?
Oscar Mayer is hiring Hot Doggers, that is what they call drivers of the Wienermobile. You know that big 'car' that looks like a hot dog.
There are six Wienermobiles that travel across the US. The first Wienermobile was created in 1936 by Carl Mayer. Don't think that we are just knowledge hounds, we got these cool stats from the Wienermobile website.
Oscar Mayer is accepting applications for drivers, also known as Hot Doggers, now through January 31, 2019 for positions that start in June of 2019. The position is 100% travel, you will also be a goodwill ambassador for Oscar Mayer, do interviews with TV, news and radio, as well as spread smiles to faces across the nation.
Do you think you can cut the mustard? Will this be a job that you will relish?
Read more:
Bonus Video: WRRV Morning Grind
More From Hudson Valley Post