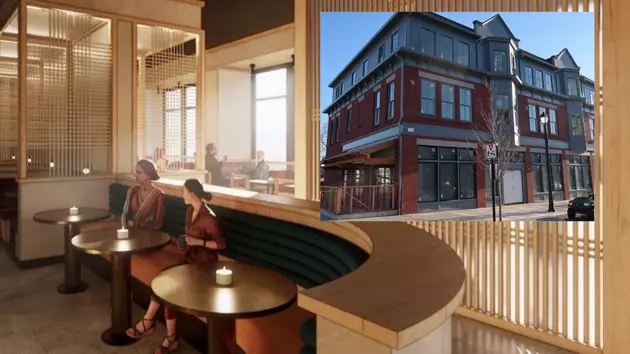 New Sushi, Hibachi Restaurant Joins Popular Eastdale Village in Poughkeepsie, NY
Eastdale Village, Instagram
A popular Dutchess County development is getting a new addition that's a spin-off of another Hudson Valley establishment.
Eastdale Village in Poughkeepsie, New York has become the "it" place to live, work and dine. Since they have broken ground, they have created over 400 luxury rental apartments and "120,000 square feet of restaurant, retail and medical space."
And it seems like every month they are adding a new addition to their retail and restaurant space. On January 27th, 2023, Eastdale Village announced on social media the future arrival of Tomo Asian Fusion. In a caption, Eastdale explains that Tomo Asian Fusion is a spin-off of another Hudson Valley favorite. They write:
After much anticipation, we are excited to announce the addition of @tomoasianfusion a spinoff concept by Chef Tomo Lin from Mr. Sushi & Grill in Middletown, NY.
Tomo Asian Fusion is described as fine-dining Asian cuisine serving up sushi, hibachi and much more. The Poughkeepsie, New York location will be made up of 6,600 square feet and will have both "an Omakase and Indoor/Outdoor bar for patrons to enjoy, as well as 90+ additional seats." There is no set date as of yet, however, Eastdale Village adds that Tomo Asian Fusion is in it's final stages of construction and is set to open in the Spring of 2023, which is perfect since they have an option for outdoor seating. You can take a look at what Tomo Asian Fusion will look like, designed by NYC/Hudson Valley-based interior designer Bridget Geary, below:
Tomo Asian Fusion joins other eateries like Rossi & Sons Alimentari, Pizzeria Posto and Eastdale Bagels.
A Peek Inside Poughkeepsie's Eastdale Village Town Center
Great Things Are Happening at Eastdale Village in Poughkeepsie
Best Chinese Food Near Poughkeepsie, NY According to Google
Just doing this article, I am having major cravings for Chinese food! You're probably going to see me at once of these places for a late lunch today.
The 8 Best Hibachi Restaurants in the Hudson Valley
This comprehensive list ranks the best Hibachi restaurants in the Hudson Valley area
More From Hudson Valley Post