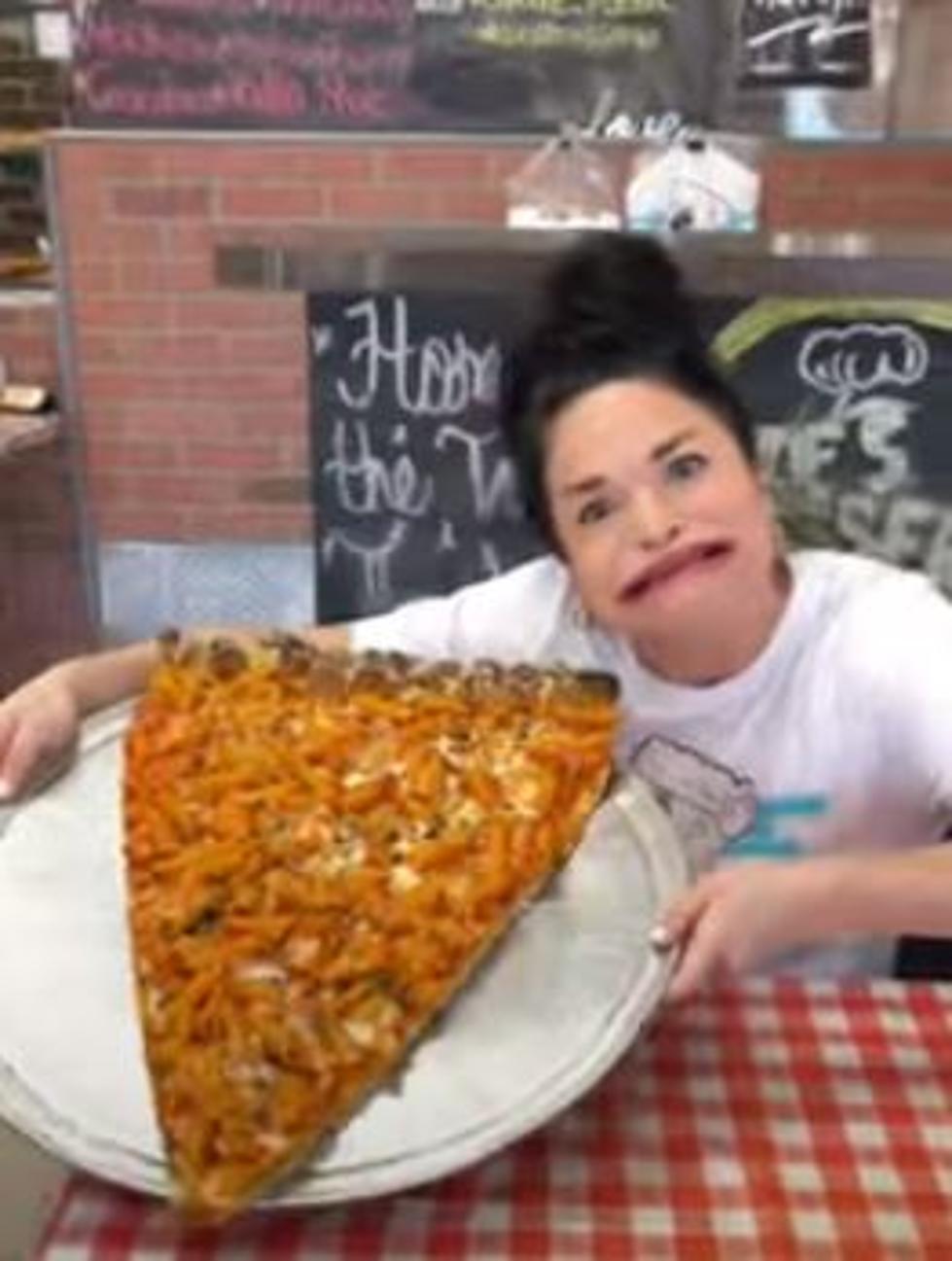 Influencer With Huge Mouth Takes Large Pizza Slice
YouTube: Sam Ramsdell
A popular influencer on social media claims to have taken a huge bite from the biggest slice of Pizza. It turns out she couldn't have done that because she was in New Jersey and the biggest slice is in Yonkers.
Sam Ramsdell posted a video showing off how she smashed a huge bite of the largest slice of pizza at a restaurant in New Jersey. I mean no disrespect to that restaurant but if they believe they have the biggest slice then they are mistaken.

Did you know that the largest slice of pizza in the world is sold in Yonkers, New York?
There's a place in the Lower Hudson Valley that is selling a pizza slice that is taller than a toddler.
You can debate which restaurant has the best tasting slice of pizza but there's no debate about which shop has the biggest slice. That argument has been settled. It turns out the biggest pizza slice can be ordered in the lower Hudson Valley region. The mega slice isn't just the biggest in the state it is reportedly the biggest in the world that is sold regularly. It's not just the biggest it has even been called some of the best pizza around and has even gotten the restaurant featured on Food Network and the Travel Channel. They have a nearly 5 star rating from over 2,000 reviews on Google.
You can get more information here.
Read More: New York Restaurant Offers Largest Pizza Slice in the World
The largest slice of pizza in the world can be found at Pizza Barn in Yonkers, New York.
The 10 Best Pizza Places in Middletown, New York
Here are the top 10 most reviewed pizzerias in Middletown, New York according to Yelp.
More From Hudson Valley Post