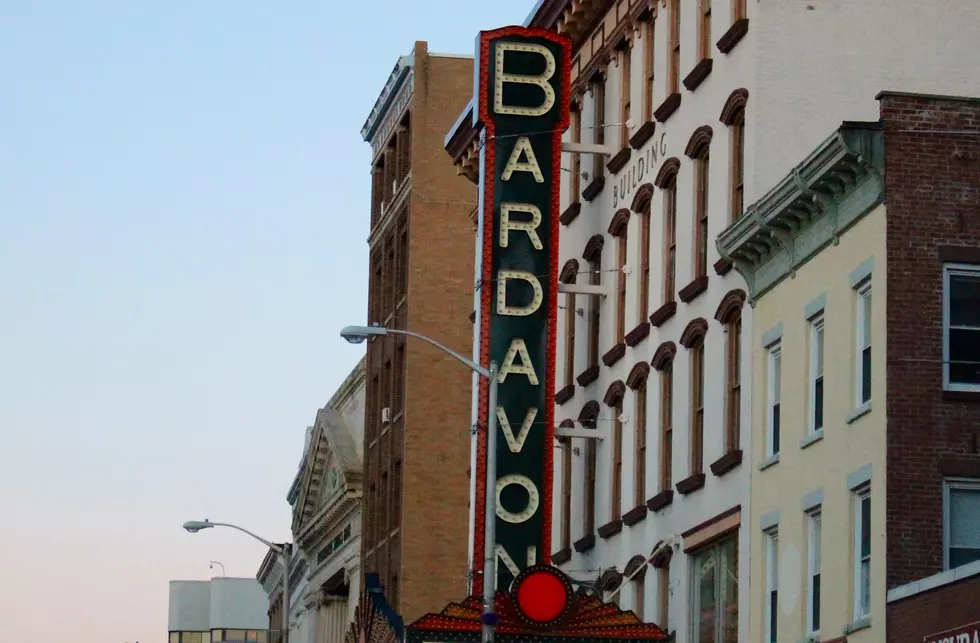 Free Birthday Party at the Bardavon
Jackie Corley, Townsquare Media of the Hudson Valley
Come celebrate on Friday for free.
We have a ton of history here in the Hudson Valley and one of the cooler places to see a show is the Bardavon 1869 Opera House located at 35 Market Street in Poughkeepsie.
If you have never been, or just want to go back to check it out, this Friday is the night to do it as they get ready to celebrate the Bardavon's 150th birthday with a free open house.
According to the Bardavon's website, the party gets going Friday February 1st at 5 p.m. and will the official start of a year of special events celebrating the Bardavon's role as the community's theater.
If you plan to go they said that once guests arrive, they will be greeted by the Wholly Brass Band, who will be performing a variety of music from across the decades. Plus they will have complimentary hors d'oeuvres courtesy of Henry's at the Farm of Buttermilk Falls Inn & Spa and beverages will be available at the lobby bar.
Guest will be allowed to walk around and explore the theater, check out the dressing rooms, walk the stage and staff will be on hand to explain to guests what goes on behind the scenes of a show.
Then at 6 p.m. a birthday toast will be lead by City of Poughkeepsie Mayor Rob Rollison and Bardavon Executive Director Chris Silva, followed by a birthday cake cutting ceremony, with the cake designed and donated by Frida's Bakery.
Once that's done the party will move over to King's Court Brewing Company on Cannon Street.
More From Hudson Valley Post