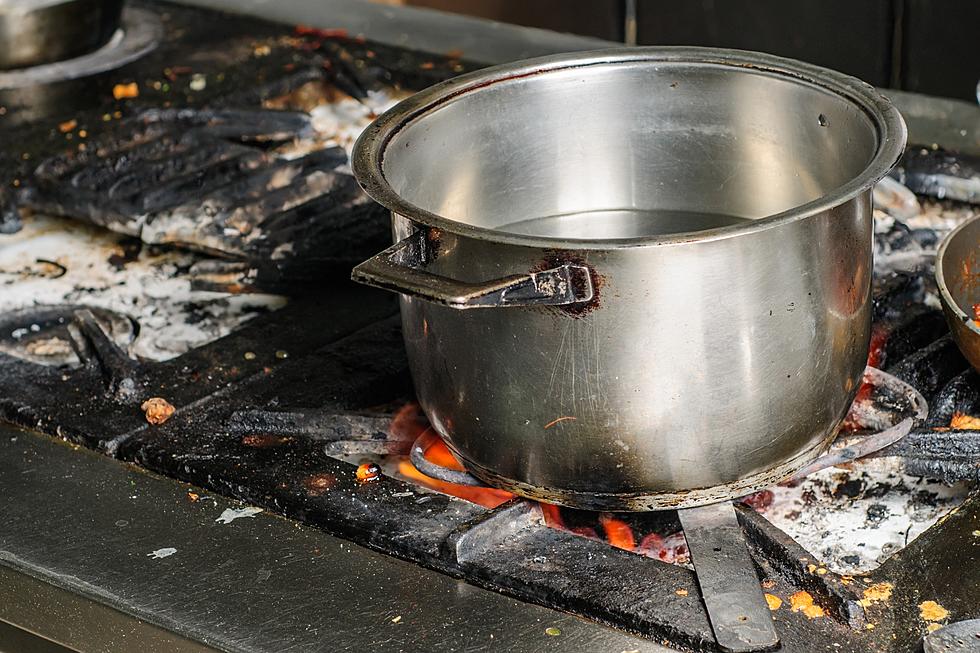 Critical Health Violations Discovered at 6 Hudson Valley Eateries
Canva
Six Hudson Valley restaurants including a popular diner, bakery and Italian restaurant received three or more critical health violations.
The New York State Department of Health takes the possibility of foodborne illness very seriously. Unsanitary kitchens, improper cooking practices and faulty equipment can all lead to a dangerous situation for restaurant patrons. Because the public has a right to know how safe the food is that they're feeding their families, inspectors are sent on routine visits to restaurants, ensuring they're not putting customers in danger.
Detailed records of these surprise inspections are made public so customers can be informed about what's going on in the kitchen of their favorite dining establishment. While some restaurant owners don't appreciate this information being made public, most people agree that customers have the right to know if the establishment they're visiting has been following health protocols and is running a safe and clean kitchen.
It's important to note that all of the restaurants below have received at least three critical violations during their last inspection in 2023. In all cases, the critical violations were addressed and corrected after the inspection. Being listed below doesn't mean that these restaurants are currently violating health codes, it just means they were at the time of their most recent inspection.
While any restaurant can receive violations for minor infractions like failing to post handwashing signs in the restroom, an overwhelming majority of local eateries receive no "Critical Violations". These severe violations can affect the safety of food at put customers at risk of getting sick. That's why we are listing the restaurants that have received three or more critical violations during their last inspection, as it's quite uncommon.
A more detailed look at all of these restaurants, as well as every other Hudson Valley eating establishment, can be found on the New York State health database.
Double O Grill in Wappingers Falls
According to the Department of Health, the Double O Grill received a total of six critical violations on April 27 of 2023. The infractions mostly include issues with keeping food at the proper temperature as to prevent illness. Inspection comments listed several prepared items and raw ingredients that were discovered to be at potentially dangerous levels.
Golden Jade in Hopewell Junction
This is the third time that the Chinese restaurant on Route 82 has made our semi-annual list. In March of 2022, Golden Jade was cited with 13 violations. In September of last year, the restaurant was once again given three critical violations. A new inspection on March 15 of 2023 shows that the restaurant was given four new critical violations. Aside from finding foods at unsafe temperatures, inspectors say that rodents and insects were present and that there were unclean conditions throughout the kitchen.
Allison's Restaurant in Woodstock
Located at 51 Tinker Street, Allison's restaurant was visited on June 28 of 2023 by the health department. During a routine inspection, the restaurant was found with cross-contamination of raw ingredients, improper temperature of food, inadequate handwashing facilities and improper storage of ingredients. Allison's Restaurant earned three critical violations.
Kennedy Fried Chicken in Poughkeepsie
The popular fried chicken restaurant on Main Street was inspected on May 2 of 2023 and was found to have three critical violations. Adequate thermometers were not on site to determine the safe temperature of food, there was evidence of rodents and insects and toxic chemicals were improperly labeled which could lead to contamination of food.
Coppola's Restaurant in Hyde Park
This is the second time the Italian restaurant on Route 9 has made the semi-annual list of restaurants with critical violations. During an inspection on December 30, 2022, Coppola's received six critical violations. A new inspection on May 3 of 2023 resulted in three critical violations which include improper food temperatures and inaccurate thermometers. There were also unclean conditions found in the kitchen including dirty vents, surfaces and wiping cloths.
Taste Budd's Cafe in Red Hook
The popular bakery cafe known for the giant cream puffs sold at the Dutchess County Fair was recently cited with three critical violations. An inspection on May 5 of 2023 resulted in violations for improper food temperatures, food being stored uncovered which puts ingredients at risk of contamination and cross-contamination from raw foods.
11 Hudson Valley Ghost Kitchens For Mr. Beast
There are eleven restaurants in the Hudson Valley that are behind the franchise known as Mr. Beast Burger. These mysterious kitchens are responsible for preparing those burgers and fries and getting them delivered to your home under the Mr. Beast brand.
More From Hudson Valley Post