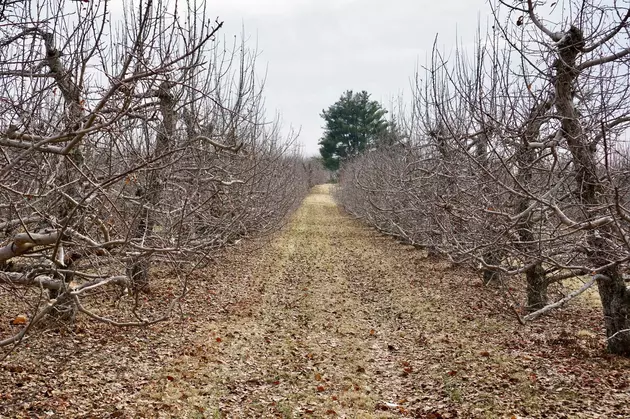 Feature Horror Film Seeks Hudson Valley Orchard
Photo By: Chuck Merrihew
A feature-length horror movie that will be shot in the Hudson Valley is looking for the creepiest orchard around. The area is rich with apple orchards so choices are aplenty, but which one is worthy of being a part of an acclaimed horror director's film?
The Hudson Valley Film Commission offered up some details, it does not have to be a working orchard. They'd prefer a location in Rhinebeck or the Town of Ulster if at all possible. Filming will commence in February or March. The older and deader the trees, the better, please.
If you can think of any orchards that fit the bill, you can email filmcommission@me.com and if you have pictures, even better.
Now our imagination is running wild as to who could be filming in the area this winter. Could it be John Carpenter or M. Night Shymalan? I could see him needing a creepy orchard for something. What's Rob Zombie up to these days?
Bonus Video: Tide Pod (Donut) Challenge
More From Hudson Valley Post