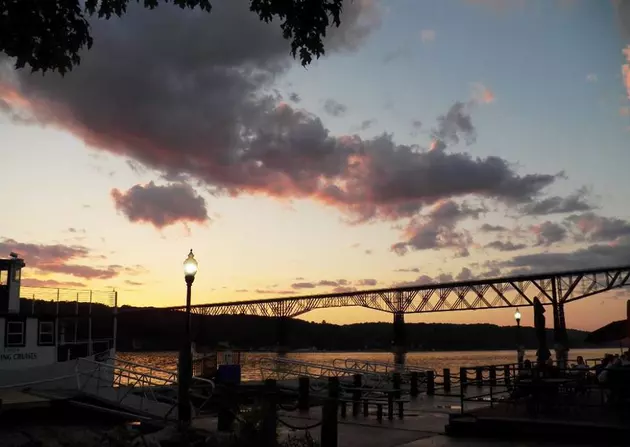 What Was It Like To Walk Out On The Old Poughkeepsie Rail Bridge?
Photo by Fred Schaeffer
The Walkway Over The Hudson is a Hudson Valley treasure. But it wasn't always a sure thing that it would even be refurbished in the first place. Many men and women have had a hand in making happen, but few have shown the passion for it that Fred Schaeffer has.
Schaefer, a local attorney and avid photographer, was Chairman of the Walkway Over The Hudson organization from 2004-2010. He continues to personally open the Walkway up for business most days. It was simply too icy to open Sunday, so he recalled the very first time he walked out on the run down railroad bridge via a post on the Walkway Over The Hudson Facebook page.
It was 1993 and some interest was gaining steam to refurbish the bridge. Schaeffer was in the office one Sunday afternoon and placed a call to another early advocate by the name of Bill Sepe. The Coast Guard had been requesting the safety lights on the bridge be replaced and the two men ventured out to see if it was just a bulb or electrical damage.
This was long before the placement of the bridge deck, so walking out on railway ties more than 200 feet above the river was no easy task considering there was a 6-10 inch space between each. The first 1,000 feet of the bridge is over land, but from there it drops off significantly. Hearing Schaffer's recount of the trip is enough to make you feel weak in the knees.
A huge thanks to Bill Sepe, Fred Schaeffer and all who had a hand in making the Walkway Over The Hudson a reality. To access the full article from the old Pleasant Valley Voice, expand on the post below.
More From Hudson Valley Post